We're not just digital.  We plan and buy every form of paid media.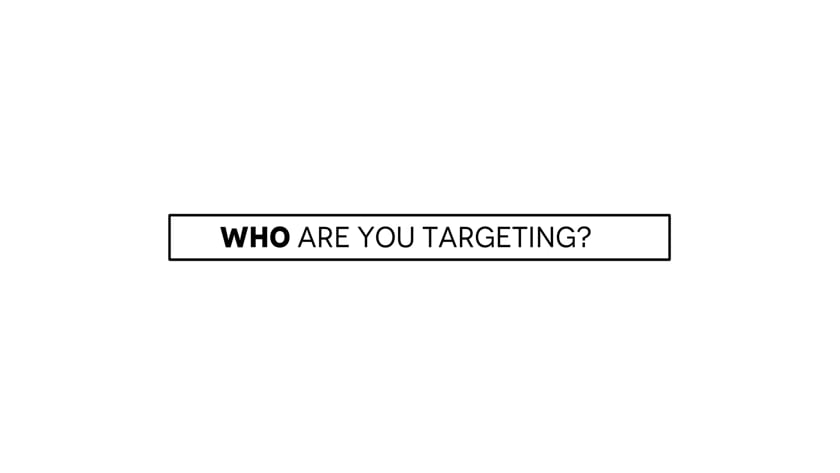 Your Catalyst for Connection

20+ YEARS OF EXPERIENCE & SERVICE
Our clients tell us our responsive and goal-driven media managers provide a resource that feels more like an in-house media agency. We strive to incorporate our values into everything we do. Collaboration, strategy, accuracy, efficiency, education and relationships are at the core of every media plan we develop, and it shows.
Charles Fetterly
President
Amanda Abell
Associate Media Director
Heidi Mader
Senior Media Strategist
Larisa Fetterly
Sr. Vice President
Stephanie Alles
Executive Assistant
This Could Be You!
New Team Member
Collaboration
We believe the best media plans are a combination of experience, time and talent (yours and ours).
Accuracy
No mistakes. We take pride in doing a job the right way. Our proprietary tools also help ensure that media investments stay on track.
Strategy
We are media strategists and there's no winning without a strategic plan in place.
Relationships
Relationships drive business forward. We grow and maintain meaningful relationships across the industry.
Education
Media is evolving and so are we. Our staff completes ongoing education and training in all media channels to stay at the top of our industry. And we are eager to share our knowledge with you.
Responsiveness
When we're your media partner, you can expect swift and thoughtful responses.
Efficiency
Whether we're buying your media or improving a process to drive a result, efficiency is at the heart of everything we do.
Effectiveness
We want you to be successful so we'll begin every media plan with a simple question. What's the desired result you're looking to achieve? Getting to your intended destination may take a few steps or various solutions but you can expect us to be well equipped to help get you there.
Frequently Asked Questions
Who do you work with?
We plan and buy media for artists, brands and other agencies.
Do you have budget minimums?
In a word - no.  We execute media campaigns starting at just a few thousand dollars per month all the way to multi-million-dollar campaigns, using a mix of today's media.
Are you a B2C or B2B media agency?
Most of our clients are B2C, however we also manage B2B campaigns using our advanced digital targeting capabilities.
What are the top media channels you plan and buy?
If we had to pick right now, they are digital, broadcast, and outdoor media (but this changes monthly).  We started as a TV agency in 2001.  Today, we plan and buy almost every form of paid media.
What are your fees?
Before we begin any work, we discuss our fee structure so there are no surprises.  Our fees are based on scope of work, the type of media you want us to manage and the total annual media investment.  Ask us how you can become eligible for reduced fees.
LET'S CONNECT
Let's get the ball rolling!  Tell us a bit about what you're trying to accomplish for your client or prospect so we can get started.
"Great leadership and people from top down...everyone I've ever dealt with at TEC - they are top notch."
"TEC Direct is our go-to partner for planning all our OOH and TV campaigns. They turn around availability, options and out-of-the-box ideas at lightning speed and client-ready formats. We couldn't do it without them!"
"TEC Direct does an outstanding job with execution and keeps our agency updated with the newest trends and opportunities in the digital space. They are the partner you are searching for when it comes to brainstorming various strategies.  They created a self-funding campaign for our new brand in just 4 weeks."
"I cannot speak more highly of TEC Direct Media. They are not only consummate professionals, but are also communicative, transparent, and inventive. We use TEC Direct Media for all of our paid media needs and I would recommend them to anyone in need of these services."
Croshal Entertainment Group
"TEC is instrumental to many of the projects at Croshal Entertainment Group and the achievements of our clients! We love working with them, they are professional and personable. We are so grateful to have a continuing relationship with Chuck and his staff members. We HIGHLY recommend their expertise to anyone who is looking for an advertising company that is also hands on through the entire process."
Universal Music Enterprises
"TEC Direct Media is always very flexible and willing to make on-the-fly changes when needed in order to get the most out of each of my projects. We saw an increase in sales during our last campaign period so, mission accomplished!"
Capitol Records Nashville
"I have always been impressed with TEC Direct's consistent reporting throughout the life of a campaign and after. It's nice to know where our money is making an impact and in what ways; TEC Direct Media does the analysis for me!"
"A heartfelt thank you to you all for helping make James Taylor's "Before This World" debut at NUMBER ONE at Billboard!  It's his first #1 ever in his career.  We really appreciate all your hard work; you are an integral part of the album's success."
Street League Skateboarding
"Their media expertise in big events and entertainment immediately helped drive growth in ticket sales as well as viewership of our televised special.  They are a trusted adviser and part of our continued success."
"We are almost done with this tour and we couldn't have done it without y'all.  I was just commenting that our ticket sales have picked up nicely.  Thank you so much!"
Health and Beauty Product
"TEC Direct Media is extraordinarily adaptive and predictive, delivering an abundance of market insight and data-driven results."
"Their media expertise in big events and entertainment immediately helped drive growth in ticket sales as well as viewership of our televised special. They are a trusted adviser and part of our continued success."